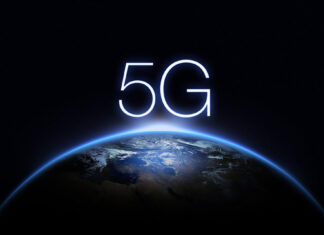 Since the dawn of the 21st Century, the ways in which people and organizations that use the Internet experience, perceive and act in the world is radically changing. We interact with physical objects and systems well beyond our sight and comprehension. Our cars, homes, factories and public transportation are controlled increasingly by computer chips and sensors. This interconnectedness already exceeds much of last century's science fiction imaginings, but is poised to accelerate even more dramatically with the advent of 5G. Popular telecom carrier driven expectations about the speed and capacity of 5G consumer mobile service tend to obscure the broader...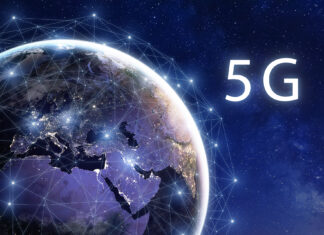 The timeline of human history is marked by inflection points of major technological advancement. The plow, the printing press, the telegraph, the steam engine, electricity, the telephone, the internet: each of these breakthroughs precipitated tectonic shifts in how people lived and worked. Now, in the early part of the 21st century, we stand witness to the birth of a new industrial revolution built on 5th generation cellular technology - 5G network. As the name implies, 5G network follows a developmental chain. First came 1G, the first generation of cellular communication that freed us to make voice calls without being tethered...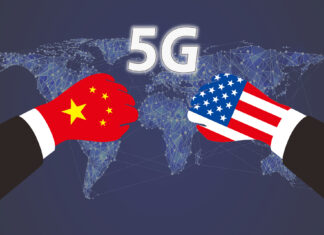 Emerging Technology and Geopolitics of 5G There are several reasons emerging technology is a highly competitive industry, notwithstanding the race for intellectual property that can be licensed by burgeoning markets for revenue. A first-mover advantage is often a way to lock in relationships that can lead to long-term infrastructure commitments, integration support services, and service delivery platform development. As the adage goes, "Whoever owns the platform, owns the customer." This race to be the first to establish technological platforms and lock-in their customers is increasingly becoming politicized. And 5G, the next generation of cellular mobile communications technology, is the best...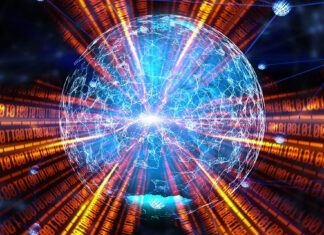 Getting smart about security in smart systems Smart used to be something we called people or pets. It wasn't a term one would use to describe one's hairbrush. That is changing, of course, in an era of accelerating digital transformation. Now we have smart homes, smart cities, smart grids, smart refrigerators and, yes, even smart hairbrushes. What's not so smart, though, is the way the cybersecurity and cyber-kinetic security risks of these systems are often overlooked, and with new horizon technologies like 5G, these problems are set to grow exponentially. Cyber-physical systems and the smartification of our world Cyber-connected objects have become...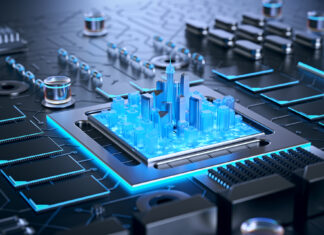 More than half of the world's population lives in cities. The UN estimates that by 2050 that proportion will be 68% - more than 6 billion people living in high-density conditions. This raises significant challenges. What is the best way to ensure that human needs are met in a fair and equitable way? How will we face challenges like resource strain, waste and pollution management, traffic congestion and connectivity? In response to these wicked problems, cities are increasingly relying on smart technologies to foster greater efficiency and sustainable growth. These interventions do not, however, come without their own complications. Just...
If you've read the many predictions about the future of AI, you've likely found them to be wildly different. They range from AI spelling doom for humanity, to AI ushering in Golden Age of peace, harmony and culture, to AI producing barely a blip on society's path toward ever-greater technological achievement. Those three views – dystopian, utopian and organic – present issues we need to consider as we move deeper toward an AI-integrated future. Yet they also contain exaggerations and false assumptions that we need to separate from reality. The Dystopian View of AI Future Those with a dystopian view of emerging technologies...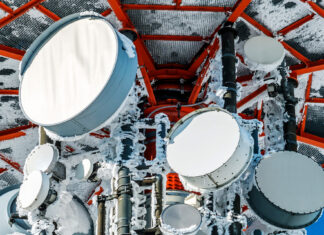 In 1967, Lynn Margulis, a young biologist, published a paper that challenged more than a hundred years of evolutionary theory. It proposed that millions of years ago, the eukaryotes emerged not from competition, as neo-Darwinism asserts, but from collaboration. Margulis' research showed how single-celled lifeforms working together created an entirely new organism that became the foundation of all advanced life on earth. This was an inflection point in the development of evolutionary biology, shifting the scientific and cultural narrative away from "survival of the fittest" towards "survival of the most cooperative." Though competition contributes to better individual or organizational performance, it...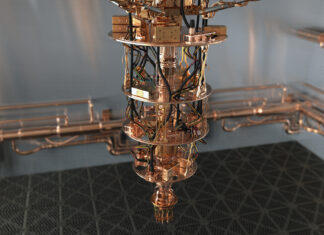 Recently, in the science journal Nature, Google claimed 'quantum supremacy' saying that its quantum computer is the first to perform a calculation that would be practically impossible for a classical machine. This quantum computing breakthrough brings us closer to the arrival of functional quantum systems which will have a profound effect on today's security infrastructure. How will quantum computing affect the security of 5G technologies currently being developed and deployed? Last spring we suggested that the emergence of quantum internet connectivity and computation, expected sometime in the next decade, poses numerous new cryptography and cybersecurity challenges for 5G security. MIT offers...