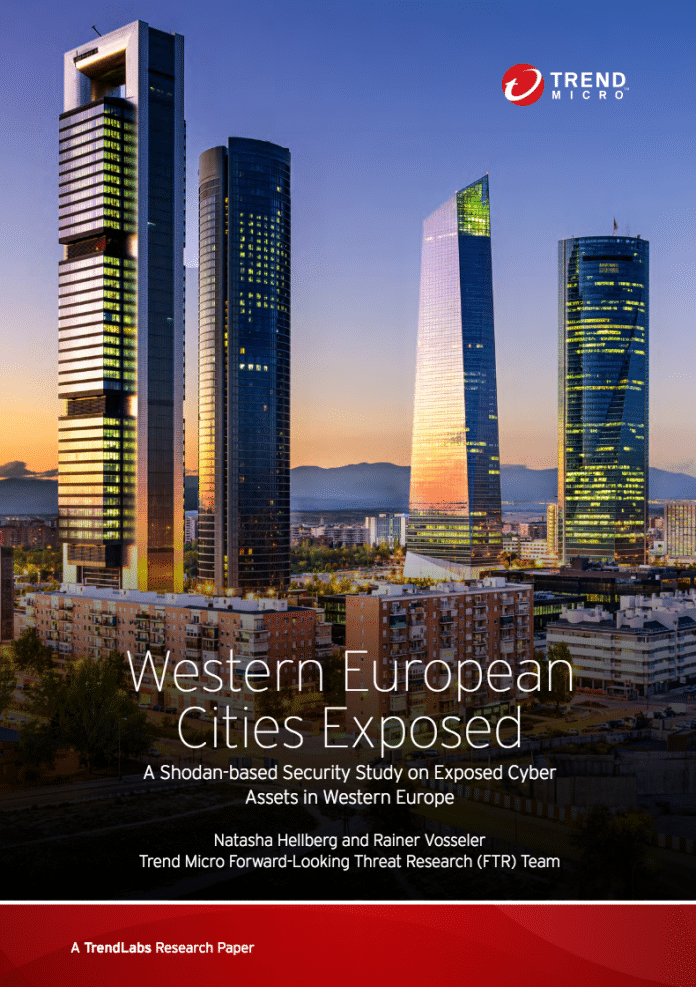 Link: https://www.trendmicro.com/vinfo/us/security/news/internet-of-things/cities-exposed-in-shodan
Published: 28 November 2017
Trend Micro released the latest in the series of Shodan-based security studies on exposed city cyber asset. Earlier this year they released the report on exposed US cities, and now they looked into Europe, looking not only at Western European capitals, but deeper into three of its largest countries – Germany, France, and the United Kingdom.
You can download all of the reports here https://www.trendmicro.com/vinfo/us/security/news/internet-of-things/cities-exposed-in-shodan
In short, the researchers looked into the top 10 most populous cities in Western Europe—London, Berlin, Athens, Madrid, Rome, Paris, Stockholm, Oslo, Amsterdam and Lisbon. London and Berlin had more than 2.5 million exposed systems while Amsterdam and Madrid had numbers in the region of a million.