I'm skeptical of 'futurists'. Work closely enough with the development of technology solutions and you'll know that the only certain thing about the future...
Self-help authors and politicians seem to agree on at least one thing: mindset matters. The shelves of bookstores worldwide are awash with motivational books...
A term first coined by the Japanese government, "Society 5.0" describes "A human-centered society that balances economic advancement with the resolution of social problems...
The 5G Core network is a Service Based Architecture. It evolves the traditional appliance based 4G Core Network to support services. It offers more...
The telecoms and digital technologies sectors are notoriously jargonised. Eavesdrop on any conversation at an industry conference (remember those?) and you'd be treated to...
Marin's Personal Blog on 5G Security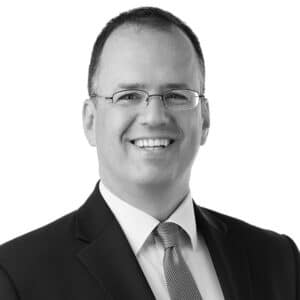 For 30+ years I've been protecting lives, well-being, enterprises, and the environment by bringing together cybersecurity, cyber-physical systems security, operational resilience, and functional safety.
I started working on 5G cybersecurity research in 2009 when we correctly predicted the cyber-physical nature of future 5G use cases.
[This is a personal blog. Any views or opinions are personal. See Terms.]
CyberKinetic.com
is my main blog with all my collected writings and resources. Focus is on cyber-physical systems security, ICS/OT security, IoT security, cyber-kinetic security and critical infrastructure cyber protection, but it also includes my opinions on leadership, diversity and inclusion, disinformation, and other topics.
The interest in 5G and mIoT is exploding. It's exciting to see so many IT and cybersecurity professionals in my network trying to learn...
Don't let the "5G" in the title confuse you. This post is not only about the telcos' core networks, but about the 5G security...
Emerging Technology and Geopolitics of 5G There are several reasons emerging technology is a highly competitive industry, notwithstanding the race for intellectual property that can...
For many end-users of today's communications technology, the cloud is a somewhat mystical concept, a digital equivalent of aether. Most think of it as...
In their outstanding book, Wicked and Wise, Alan Watkins and Ken Wilber look at some of the most pressing 'wicked problems' facing the human...
We live in a world in which the way we observe and control it is radically changing. Increasingly, we interact with physical objects through...
In 1967, Lynn Margulis, a young biologist, published a paper that challenged more than a hundred years of evolutionary theory. It proposed that millions...
Humans are moving to cities at an unprecedented rate. Today 55% of the world's population lives in urban areas with that number expected to...
If you've ever been to an expensive restaurant and ordered a familiar dish like, say, lasagna, but received a plate with five different elements...