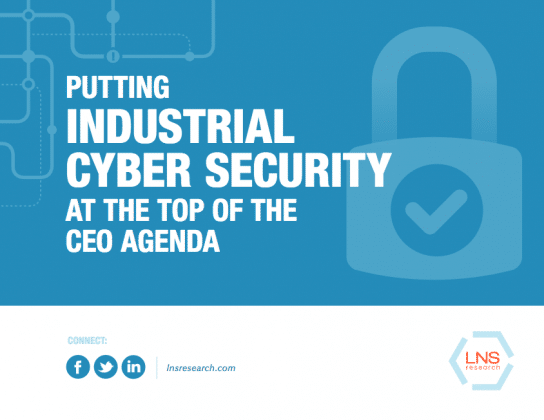 Link: https://www.honeywellprocess.com/en-US/online_campaigns/lns-cyber-report/Pages/index.html
Published: 6 December 2017
Honeywell released a new study "Putting Industrial Cyber Security at the Top of the CEO Agenda" showing industrial companies are not moving quickly to adopt cyber security measures to protect their data and operations, even as attacks have increased around the globe.
Few interesting findings:
40% of respondents have digital transformation / IIoT initiatives. (Slightly less than some other surveys, but still significant)
#1 pitfall is industrial cyber security
After companies figure out what IIoT is, build a business case and obtain funding, the biggest challenge in deploying IIoT is cybersecurity
53% of respondents had plant cybersecurity breaches. (The other 47% probably are just not aware yet – my comment, not from the report)
60% of the responding companies still do not have an accountable enterprise leader for cyber security. Only 37% are monitoring for suspicious behavior.
Bottom line: Industrial Cyber Security has to be central to business strategy, not an afterthought.